Configure your rug
Fashion is everywhere and so is texture.
And we definitely love it! Have you ever zoomed in on tissue? Being it jeans with a robust twill weave structure or more delicate wear with a satin weave, whatever weave a cloth is made of, each construction is intriguing when translated to rug patterns. We have selected 8* weave constructions and converted them into appealing patterns with the option to choose from a small pattern [S], a mid-size pattern [M] or a larger pattern [L]. Each pattern size has its very own character! Lines and dots, quadratics and diagonals and fashion icon figures, all these variants are part of the Couture collection.
The 100% woollen rug is a combination of both loop- and cut piles, whereby the loop piles are partially sheered and actually create the smooth, velvet-like pattern. Pile heights run from 6 to 9 mm so a slight 3D structure is created. Each rug has a 2 cm moquette border.
'Couture' comes in 24 rich colour mixtures of which 8 are gradients. The gradient colour option adds an elegant chicness to the rug like we experience on the Catwalks' Couture wear. A stunning collection that makes you look twice!
*Carré/Chevrons/Satin/Sergé/Diamant/Panama/Ligne/Pied-de-poule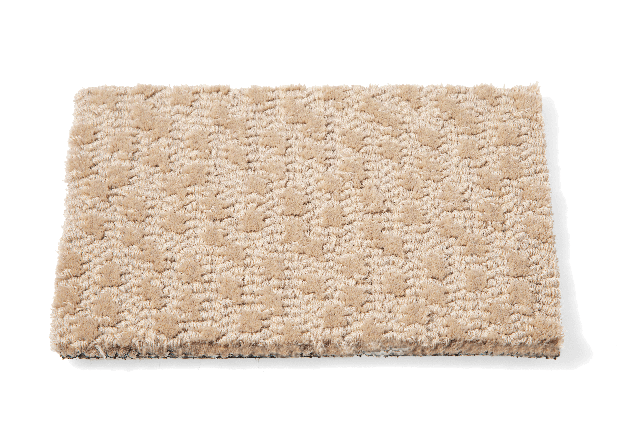 Design your own rug
By designing your own rug, you can easily give your interior a luxurious and stylish look that suits your needs and wishes. There is no rug that suits you better than the rug you designed yourself. CS rugs is the perfect partner when you want to realise your own design rug. Designing in our configurator is without obligations, so start experimenting and design your own rug right away.
Why design your own rug at CS rugs?
With a rug that you designed yourself, you are assured of a rug that perfectly suits your needs, interior and personality. Thanks to the configurator, you can design your own rug and easily create the rug of your dreams! You have the possibility to select various colours, pile heights, shapes and structures. You will see a very realistic 3D image of the rug you are designing. The possibilities are endless.
Design your own rug at CS rugs
Want to design your own rug? The possibilities of designing your own rug with our configurator are endless. The configurator allows you to see your self-designed rug in your chosen colours, structure and pile height. First, you select an existing collection. Then you get to work with your design. For each collection, there is a variety of colour schemes, designs, sizes and pile heights available. This way, the rug you design will be completely to your liking. Finally, you can download a digital sample of the rug from your own design or order a physical sample so that you can see your own design in real life. If the design is to your liking, you can order the rug at one of our selected partners. They will be happy to help you realise the rug of your dreams!